Dear Colleagues,
POST EVENT NOTE
Registered delegates: If you missed the broadcast date you can watch all the presentations, symposiums and Q&A's on the VOD page of the virtual platform. You can re-set your password if you do not recall it.

NEW Registrations: You can still register and watch all the congress on the congress virtual platform open until end of 2021. Go to our registration page, registration is free!
It is with great pleasure that we invite you to attend The 2nd Virtual Congress on Controversies in Leukemias (Euroleuk2021) which will take place 28-29 October 2021.
Following on from the very successful first Euroleuk which took place in October 2020, Euroleuk2021 will continue to provide clinicians and biologists with state-of-the-art recommendations regarding patient care and insights into controversies and new therapeutic perspectives in the field.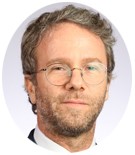 Alessandro Isidori, MD, PhD,
Hematology and Stem Cell Transplant Center
Marche Nord Hospital – Pesaro – Italy
Congress Chair
READ MORE
REGISTER TODAY
SPONSORS & EXHIBITORS
PROGRAM
Contact Us
Please drop us a line with any questions or comments you may have.

We look forward to hearing from you.